A Cotswolds Wedding in early Spring 2019
Our first wedding of March 2019 was at the Cripps Barn wedding of Hayley and Thomas, for whom we were delighted to be the wedding photographers for. Samantha's day started with bride and bridesmaid preparation at Casina Cottage, in the Coln St. Aldwyns. Casina Cottage is owned by the Cripps organisation, sleeps 10-12 guests and is a lovely place for a bride to get ready for her wedding. I was next door with Thomas and his groomsmen at the New Inn; also owned by Cripps this is a lovely Cotswolds Inn that preparing to re-open as a pub on the date of the wedding, but was open for accommodation.
Once the guys had got ready, they stopped off for a quick pint at the lovely Swan Hotel in the picturesque village on Bibury, and on the way to Cripps Barn for the wedding. Cripps is a lovely Cotwolds wedding venue, with capacity for 150 guests for the ceremony and wedding. Hayley and Thomas had their ceremony inside of the Barn, will a lovely roaring fire. Although this March day did turn rather wet, there was plenty of room inside for the wedding guests to mingle and mix after the ceremony.
Once the meal and speeches had been completed, the evening's partying took place with a colourful disco. Despite the rain not relenting all day, the partying took place with lots of fun for all.
Hayley and Thomas's wedding was a lovely day, and we throughly enjoyed being their wedding photographers. We were delighted to receive this feedback from Hayley once we had given them their photos:
Below is a small sample of their photos. We hope you enjoy looking at them!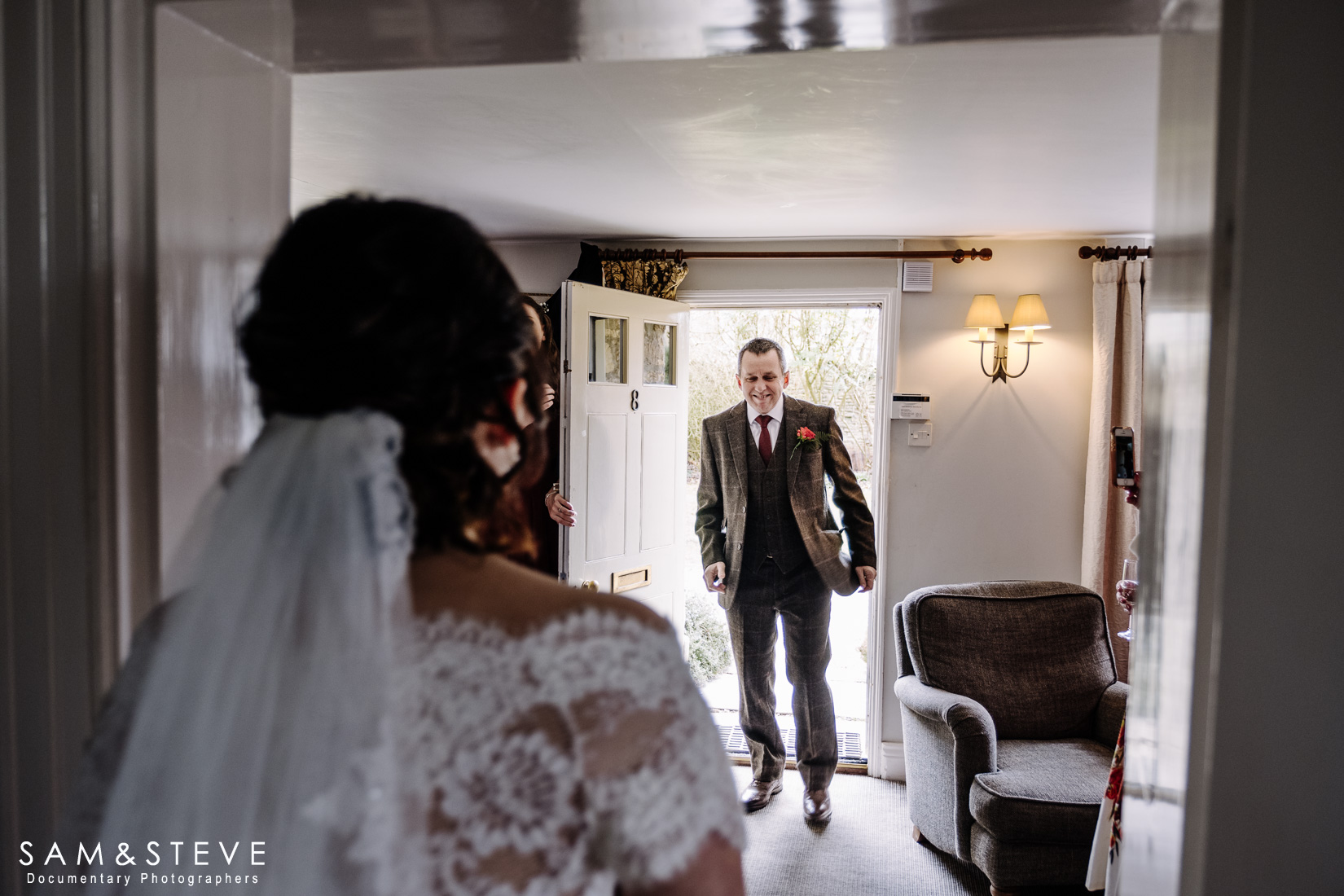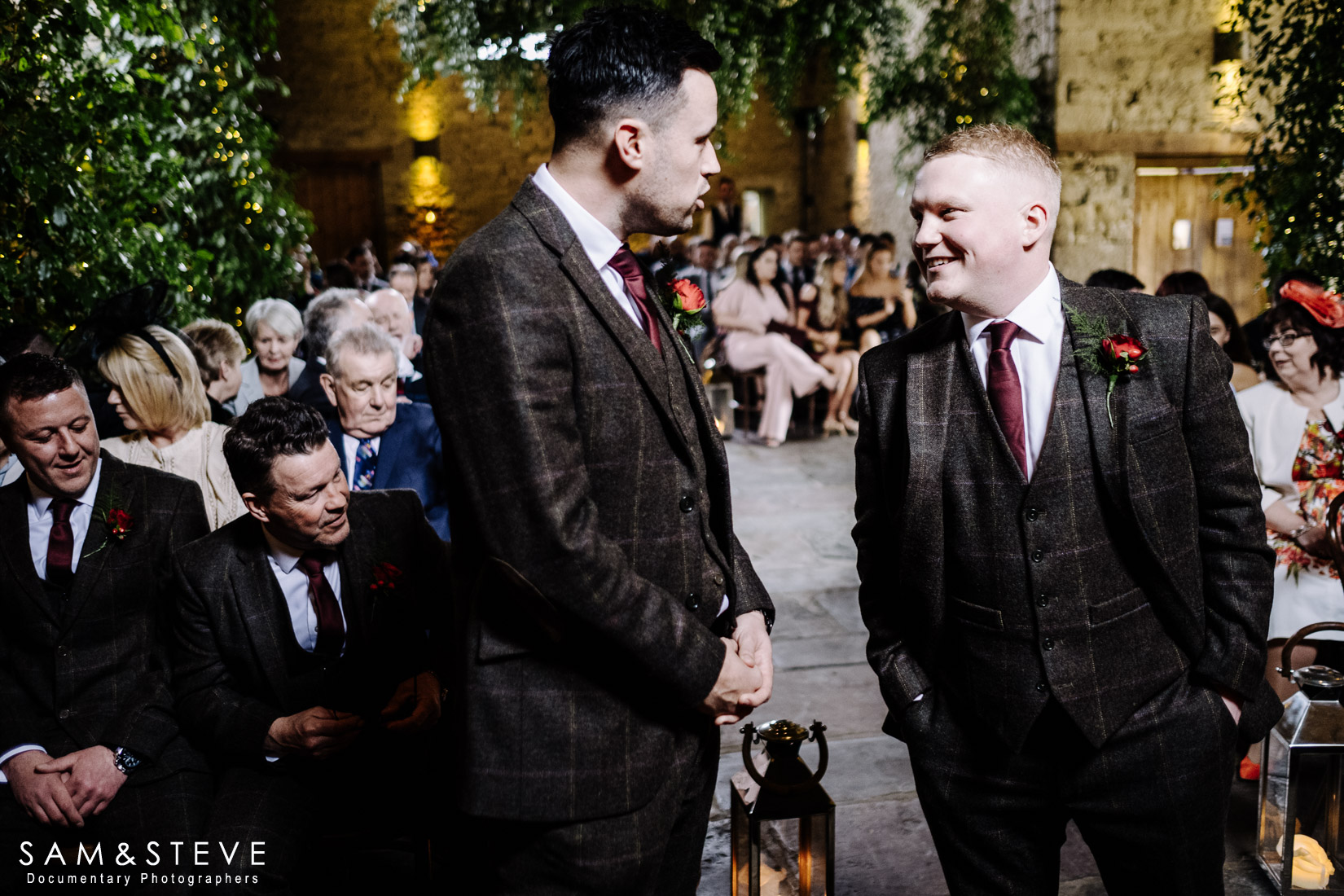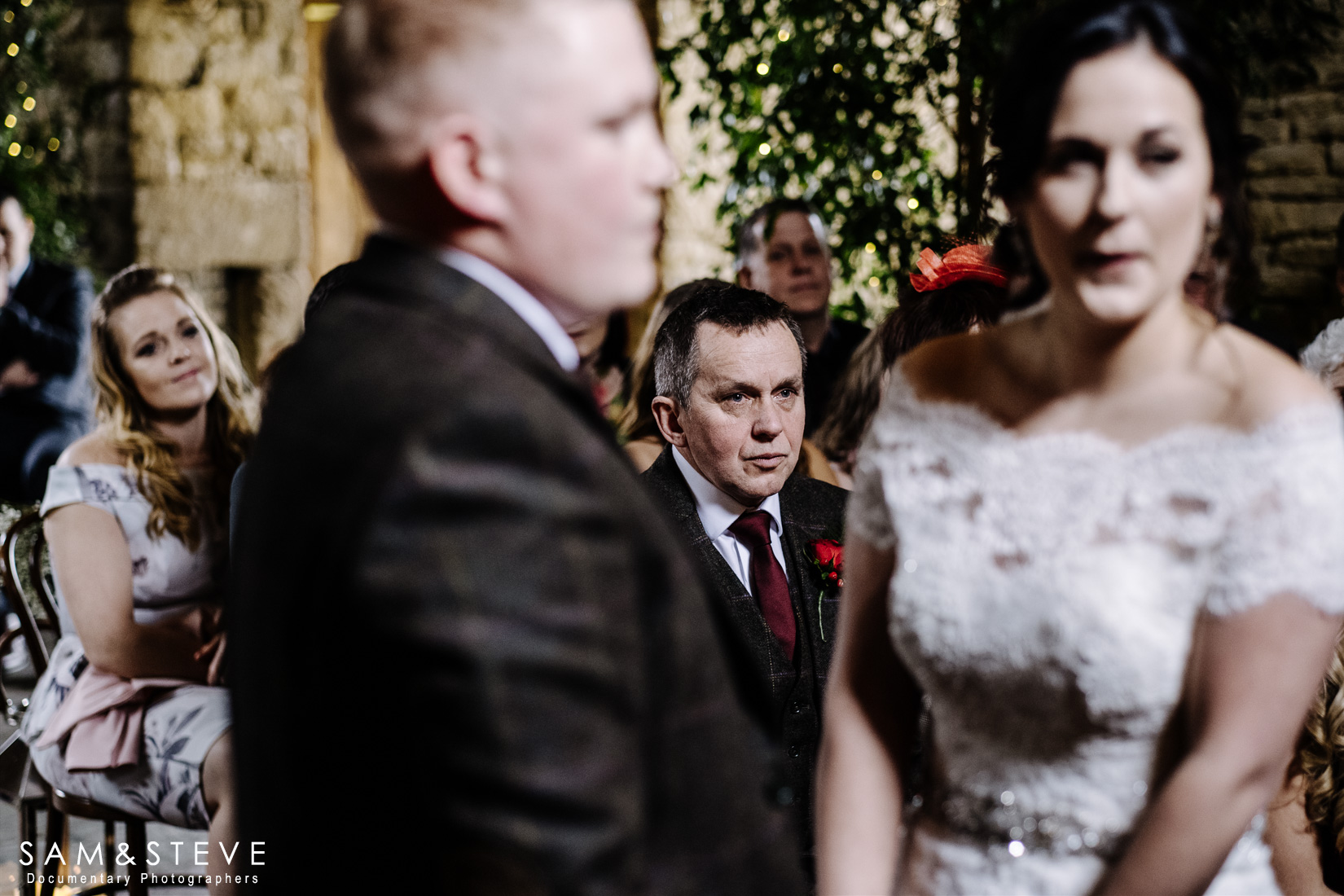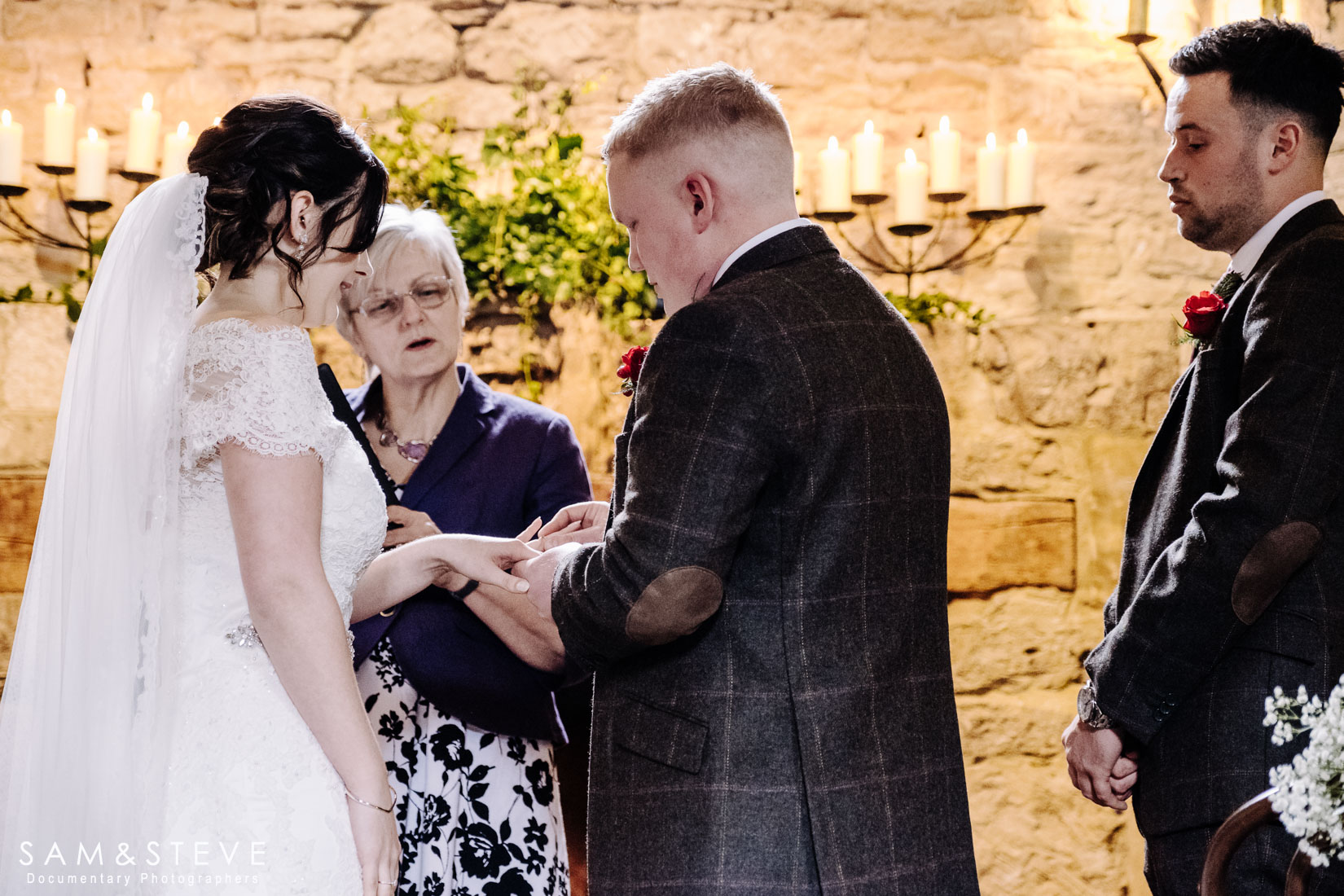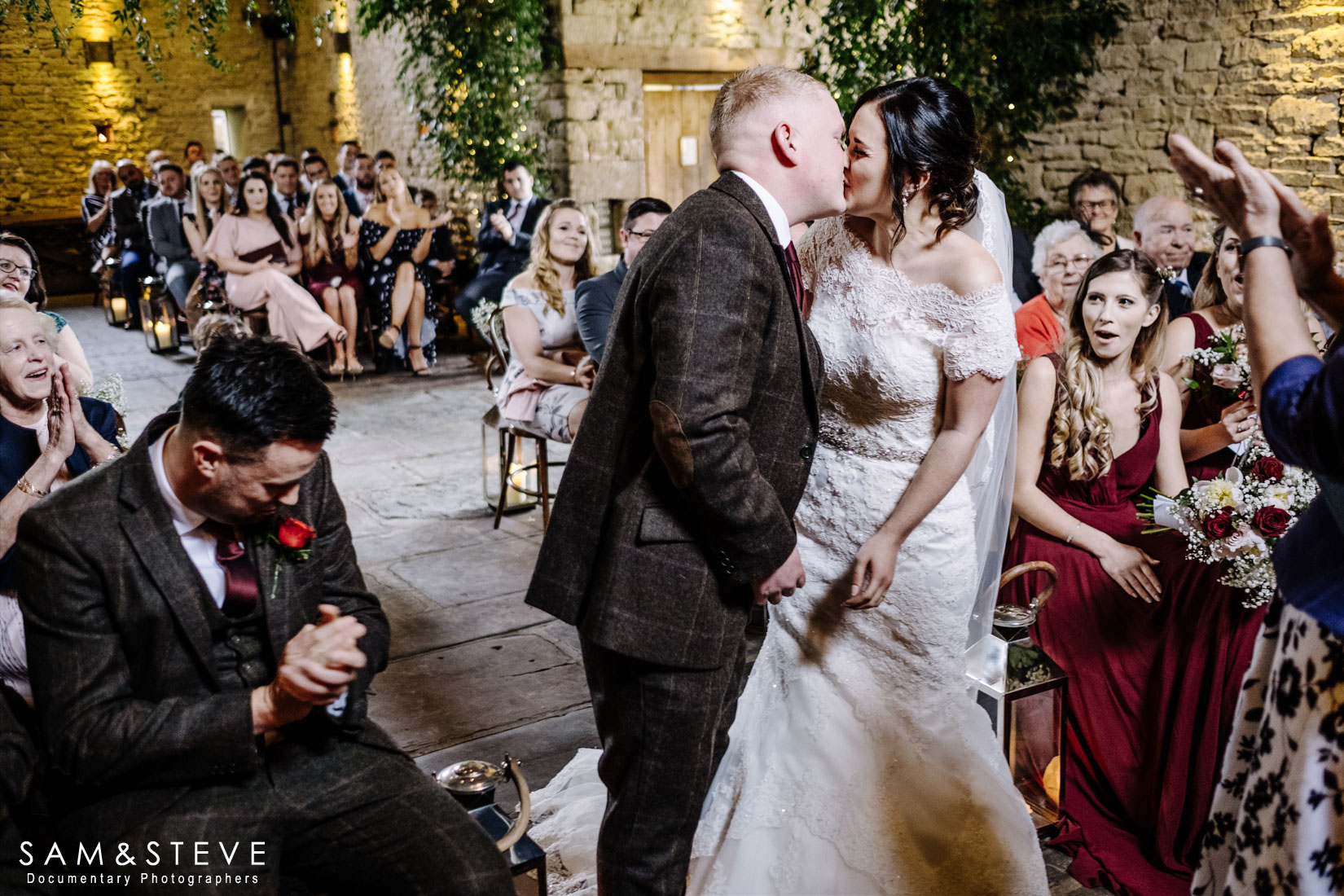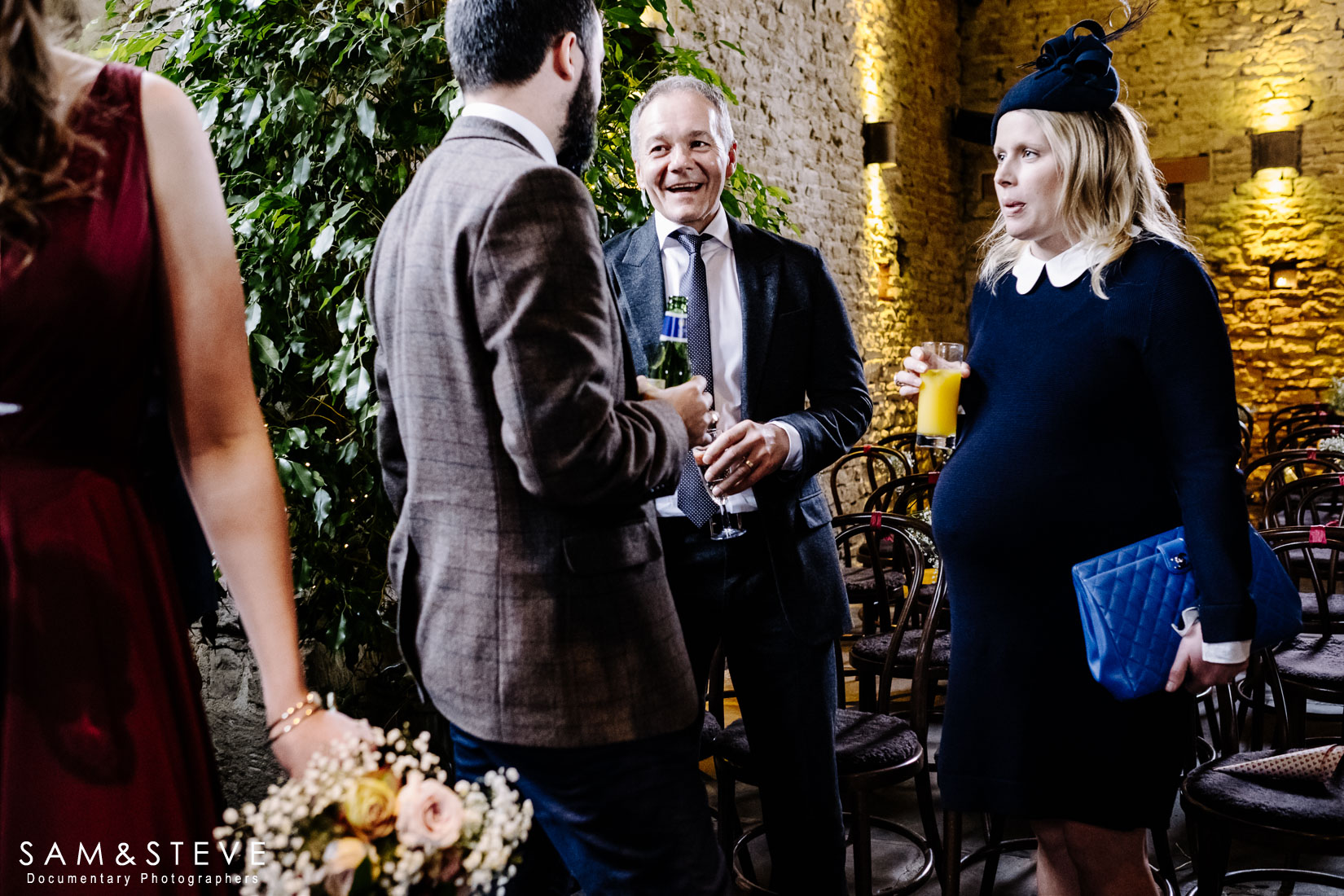 We love photographing at Cripps Barn, and all Cotswolds wedding Barns ! If you like our style of photography, and would like two documentary style wedding photographers for your wedding, we would love to hear from you. You can contact us by clicking the button below.